Welcome to Physical Education and Sport @ Elwood Primary School.
Our philosophy of the PE and sport program at Elwood Primary School is to build life long base of Fundamental Motor Skills which will enable students to play and participate in a range of sports and physical activities.
Our Physical Education program aims to encourage all student to;
Focus on participation and enjoyment of physical activity
Learn how to collaboratively contribute to solving a problem together
Focus on being a good sport through selflessness & quality role modelling
Learn and model what it is to be a team player​
Powered by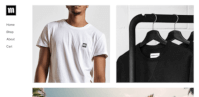 Create your own unique website with customizable templates.